1000 Mile Walk Socks (Twin Pack)
£19.99
Single layer value twin pack.
Perfect with all types of walking boot or shoe, the single layer 1000 Mile Walk Sock offers 3 season comfort and temperature control. Ventilation zones and the wool-rich mix of fibres allow the foot to breathe and maintain an even temperature.
Loop stitched pile gives lots of volume and protection. Padded heel and toe panels, a flat toe seam and arch bracing help to provide a customised fit with no slippage, reducing friction and so less chance of blisters.
Description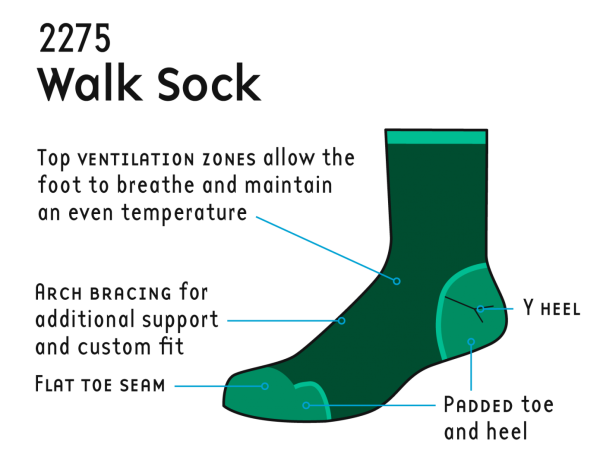 55% acrylic
23% wool
20% nylon
2% elastane